Live auction 4-5 June from 15:00 CET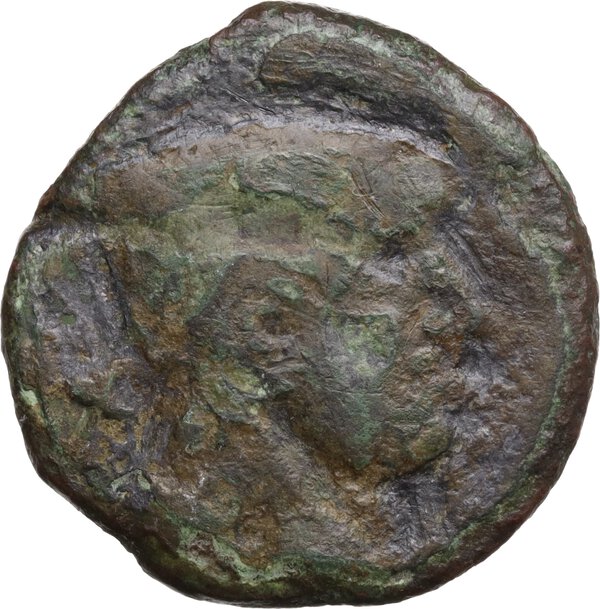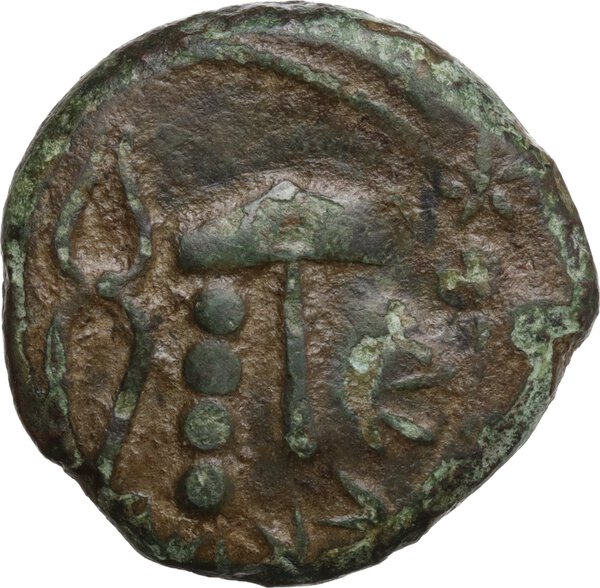 Lotto 11:
Greek Italy.
Etruria, Populonia.
AE Triens of 10 Units. Late 3rd century BC.
Obv.

Bust of Sethlans right, wearing pileus decorated with laurel-wreath, [X] behind.
Rev.

Etruscan legend 'pvplvna' below hammer and tongs, •••• between.
HN Italy 195; Vecchi EC 140.77 (O2/R4, this coin); Sambon 119.
10.60 g.
26.00 mm.
RR.
About VF.
Ex Roma Numismatics E-Sale 74, (2020), lot 229; From the collection of Italo Vecchi, (this coin published in I. Vecchi, Etruscan Coinage Part 1); Ex Collection of Etruscan, Early Italian and Roman Coinage, Baldwin's Auctions Ltd., Auction 99, (2016), lot 568; Ex Lord Renfrew Collection 68, purchased from A.H. Baldwin & Sons Ltd., December 1959;Ex Hall Collection.
Base d'asta € 150
Prezzo attuale € -
Offerte: -
Offerta minima: € 150