Fino al 3 Febbraio, -10% applicato in fattura.
For all purchases, ultill 3 February, -10% discount will be applied on the final invoice.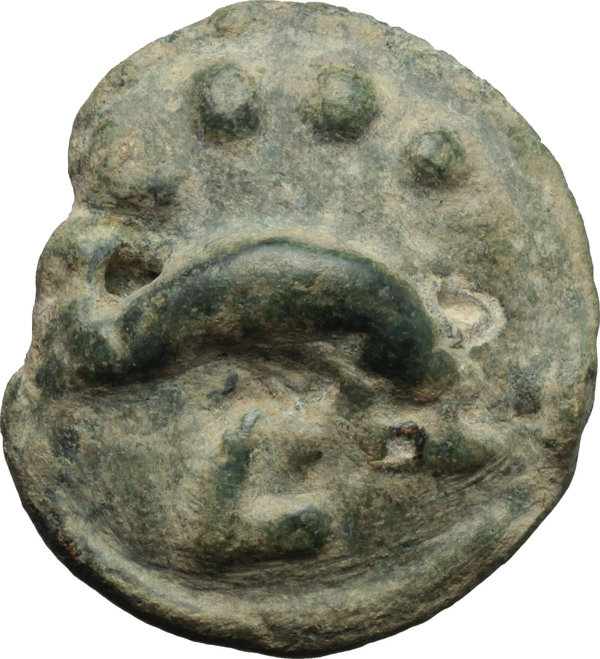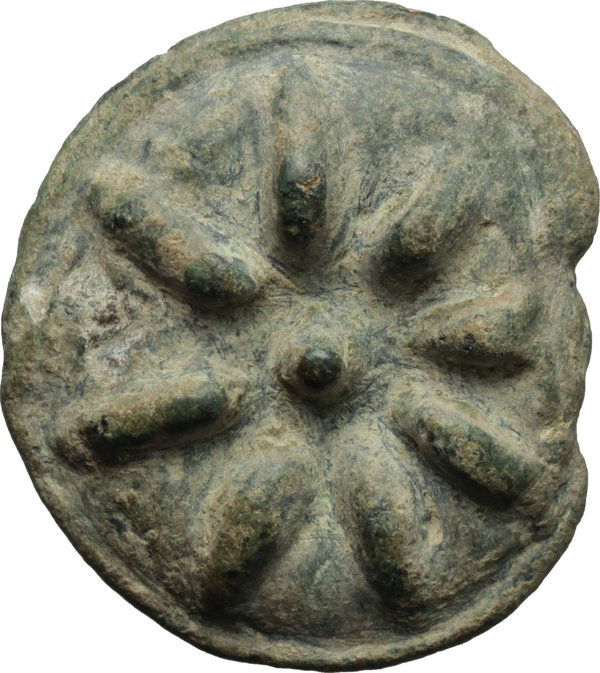 Lot 4:
Greek Italy.
Northern Apulia, Luceria.
AE Terunx, circa 220 BC.
D/ Eight-spoke wheel.
R/ Dolphin right. Above, three pellets. Below, L.
Vecchi ICC 347. TV 283. HN Italy 677c.
g. 24.00
mm. 29.00
Light green patina. Choice
About EF.
Base d'asta € 200
Prezzo attuale € 200
Bids: 1
LOTTO NON IN VENDITA - LOT NOT ON SALE