Fino al 3 Febbraio, -10% applicato in fattura.
For all purchases, ultill 3 February, -10% discount will be applied on the final invoice.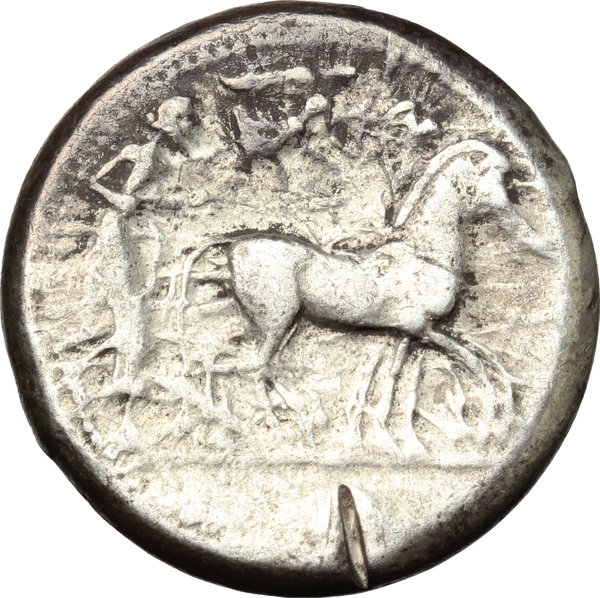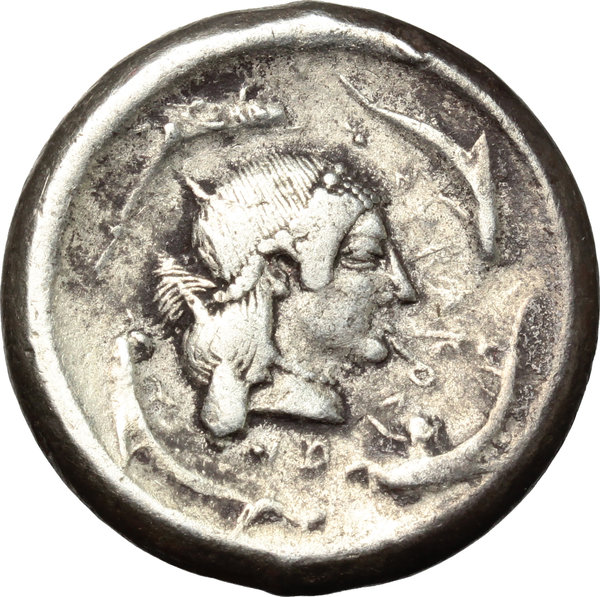 Lot 12:
Sicily.
Syracuse.
Deinomenid Tyranny (485-466 BC).
AR Tetradrachm, 475-470 BC.
D/ Charioteer driving fast quadriga right; above, Nike flying right.
R/ Head of Arethusa right; four dolphins around.
SNG ANS 79.
g. 17.30
mm. 24.50
R.
Insignificant test cut.
About VF/VF.
Base d'asta € 500
Prezzo attuale € -
Bids: -
LOTTO NON IN VENDITA - LOT NOT ON SALE